Counselling Services
Life comes with its own set of unique challenges, and sometimes you or a person you love need someone you can talk with about them. At the Glebe, we're here for you. We have a number of professional therapists and supervised graduate students with differing specialities and fees. Our services include therapy for individuals, couples, families, adolescents, children and groups.
Couples and/or Marriage Therapy
Individual Adolescent Therapy
Children and Play Based Therapy
Individual Adult Therapy
Individual therapy is your opportunity to sit one-on-one with a therapist and discuss the things that are important to you. Your therapist will use their training in a variety of research-based therapeutic approaches and work with you to identify, and address the concerns that brought you to therapy. The number of sessions needed will be based on the goals you set with your therapist.

Couples and/or Marriage Therapy
Couple and/or marriage therapy is a chance for you and your partner/spouse to sit together with a therapist to discuss what is negatively affecting your relationship. Your therapist will support you and your partner to understand and appreciate each other's experiences, learn new skills and address the current challenges. Addressing your current challenges will also help you find greater satisfaction and happiness in your relationship. The length of time spent in therapy will depend on your relationship concerns.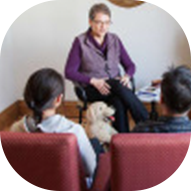 Family Therapy
Family therapy is a chance for you and your family members – blood relatives, foster family, adoptive family – to sit with a therapist and discuss what is and is not working within your family. All families deal with interpersonal struggles, change, or loss, at one time or another. Your therapist will support each member of your family to address the concern(s) that are bringing you to therapy and find ways to address them.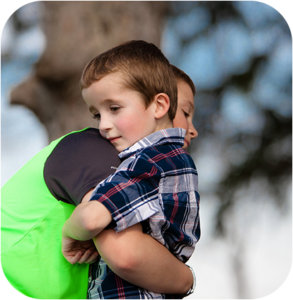 Individual Adolescent Therapy
Therapy for teens can use different approaches, the most common being talk therapy, or Art Therapy. Therapists are trained and sensitive to the concerns of teenagers. and will work with you to address the challenges that bring you to therapy.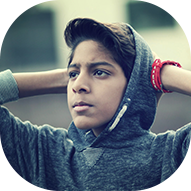 Children and Play Based Therapy
Play based therapy helps children to express their thoughts and feelings using their primary mode of communication – play. When children are faced with difficult experiences or many stressors, they can struggle to work through their emotions in a healthy way. Every child is unique. Some "act out" at home, or in school, while others are more likely to become withdrawn. The use of play as a therapeutic tool takes away the pressure to talk about experiences that are often confusing or upsetting. Instead, play based therapy provides other opportunities for children to address their concerns in ways that fit their developmental needs.
Play based therapists also provide information to children and their caregivers that teaches healthy coping skills and strategies to manage overwhelming emotions.
For more information please view our FAQ section about Play Based Therapy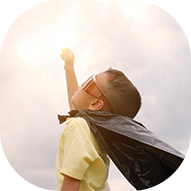 Group Work
Group work offers the opportunity to meet with a professional and with others who are experiencing a similar concern or are interested in the theme of the group. A group can be a place to learn new information and skills, share experiences, develop supportive relationships and discover new resources. Group programs also provide access to a professional at a reduced overall cost.
Periodically groups are offered at the Glebe. Examples of groups we have offered are: dreams, healthy relationships, grief, parenting and play therapy groups. Be sure to come back and check our Events page for groups we are offering.
For more information, please visit our FAQ section on Group Work.