Mission, Vision, Values
At the Delton Glebe Counselling Centre (the Glebe) we provide affordable, high quality, and compassionate care, welcoming people of diverse backgrounds, cultures, life experiences, faith and spirituality. We provide professional therapists who are either members of the College of Registered Psychotherapists of Ontario, or the Ontario College of Social Workers and Social Service Workers, or are supervised graduate students working towards becoming a member of either of those professional colleges.
We believe that:
Talking helps.
Along with talking, other ways of addressing your concerns (art or play therapy for example) can be helpful.
Challenges in life are opportunities for learning and growth.
You bring your life experiences, values and beliefs into the therapy process. These together with the therapist's personal and professional experiences can address your concerns.
Everyone has the right to receive mental health services.
Some of your concerns will resolve in a few sessions while others may take longer. The amount of time in therapy is determined by you and your therapist.
When clients and therapists work together, healing and change can happen.
Faith and spirituality can be important resources for healing and change.
About Us - Our History
The Delton Glebe Counselling Center is named after Rev. Dr. Delton J. Glebe (1919-2011), a Lutheran pastor, who was Principal-Dean and Professor of Pastoral (Spiritual) Care and Counselling at what is now Martin Luther University College (1970-1984). He was a clinical member of the American Association of Marriage and Family Therapy as well as a charter member and former president of the Canadian Association of Pastoral Education. Delton was a pioneer in the research and teaching of grief, death and dying. Opened in October 2013, The Delton Glebe Counselling Centre aims to extend the leadership and legacy of the late Delton Glebe.
Martin Luther University College
The Delton Glebe Counselling Centre, a community program of Martin Luther University College (formerly Waterloo Lutheran Seminary), provides mental health services as a non-profit organization. The Glebe was established as an agency that has both professional therapists and a place where graduate students of the Spiritual Care and Psychotherapy Program at Martin Luther University College, as well as the Masters of Social Work program at Wilfrid Laurier University, can train as therapists and complete the practicum portion of their program under the supervision of Kristine Lund, RP, our Clinical Director. By serving students and our community this way, we offer quick access to high quality, affordable, mental health care. The Delton Glebe Counselling Centre is sponsored, in part, by the Eastern Synod of the Evangelical Lutheran Church in Canada.
Glebe in the news: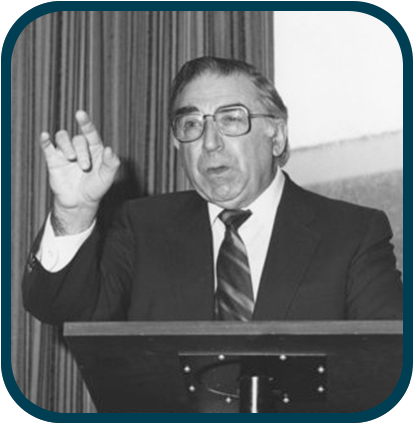 Sponsored by: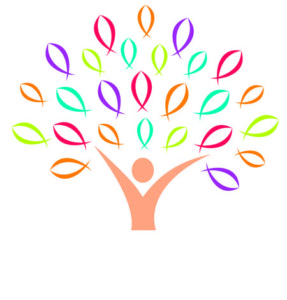 Eastern Synod of the Evangelical Lutheran Church in Canada
Proud to work with: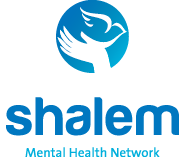 Shalem Mental Health Network - CAP Program

Victim Services of Waterloo Region
Languages Spoken by Therapists at The Glebe:
Arabic
Cantonese
English
Korean
Mandarin
Romanian
Founder | Clinical Director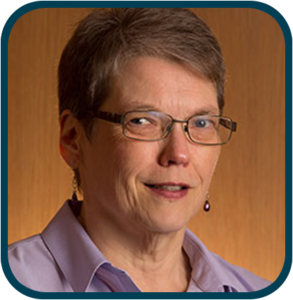 Kristine Lund,
M. Div, PhD., RP
(Registered Psychotherapist)
Personal Statement:
Therapy is an opportunity for the therapist and client to collaboratively work together to address the client's present concerns. Clients come with life experiences and self- knowledge that together with the support and professional resources of a therapist can address the necessary healing and change. It is a privilege to accompany clients in their healing and change process.
Certifications, Memberships, Accreditations:
Ordained Lutheran Pastor, ELCIC, Pastoral Counselling Specialist and Teaching Supervisor, CASC, EMDR
Areas of special interest:
Working with Couples, healing from traumatic experiences, anxiety, depression, life's transitions, grief/loss, interpersonal concerns, questions of identity.
Education:
University of Calgary, Bachelor of Science (Psychology)
• Lutheran Theological Seminary, Master of Divinity
• University of Alberta, PhD, Education
• Dissertation title "The Pastoral Counselling Students' Experience Of Learning To Be Present With Their Client"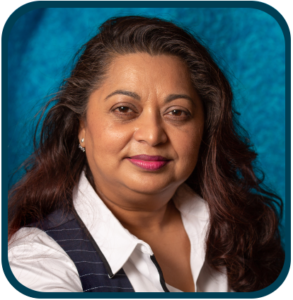 Neta Deonarain-Gear
BA, BSW, MA, FM, RSW
Personal Statement:
I am very excited to serve the Glebe as the Executive Director. Through collaboration and partnership with the community, I hope to move forward the inspirational work my predecessors have accomplished and to build upon it. I am committed to increased accessibility to service excellence through accountability, compassion and competence. Clients put their trust in us and we aim to hold that sacred.
Areas of special interest:
I have worked in the fields of Child Welfare, Domestic Violence, Mental Health and Addictions, Community Healthcare, Post Secondary Education and Brain Injury. My roles have included research and senior leadership
Education:
BA Hons, Psychology & Social Science specialising in Brain Development, Motivation and Child Development.
BSW specializing in Community Development
MA,ed- Adult Education and Leadership
Certified Family Mediator, specializing in Family Group Conferencing, Divorce and Child Custody, Project Manager, Green Belt level
Registered Social Worker
Office and Intake Coordinator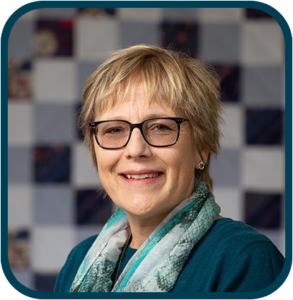 Elma
Personal Statement:
Advocacy, compassionate care, community,  and faith are all core values for me. In the early 1990's I was thrown into the AIDS crisis and entered a community of people facing a deadly disease with no treatments and a society that treated those with this disease with anger, judgement and fear. For 25 years I worked building support systems, fighting stigma and judgement, and working in the areas of education and prevention and support. Key to the support work was the provision of mental health services to those dying from and living with AIDS and to those who loved them. Grief, anger, multiple bereavements and survivor guilt all require compassionate and professional support. With the advance of effective treatments and the development of well qualified support systems I felt it was time for me to transition into a different sort of support work. As the Office Coordinator and Intake Coordinator at the Glebe I am able to still work in a community that reflects my core values. Connecting people to caring, affordable and professional therapists is a privilege and deeply satisfying. It is my pleasure to be part of a team of people providing our community with much needed mental health support in a non-judgmental and compassionate atmosphere.
Areas of special interest:
I'm a proud Oma to ten grandchildren, I enjoy CrossFit, kayaking and biking. We just discovered rock climbing and are loving it. I'm an avid reader and avoid crafting at all costs.