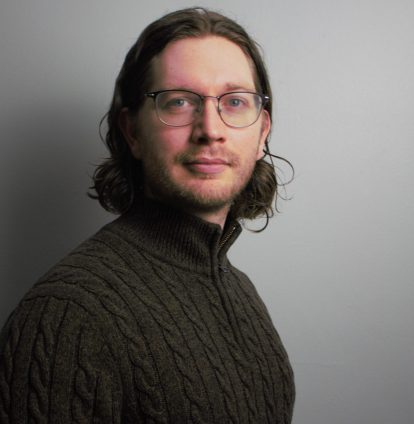 Timothy Eddy,
RP(Q), MTA, MMT
Personal Statement:
It is inevitable that at some points in our life we will become discouraged. Life brings its
anxieties and hardships. We find ourselves stuck in situations we never asked for with
expectations that we can't meet. How do we continue to pursue what is good, beautiful, and true
when life is a struggle? That is the core of what it means to be human: to strive, to live with
passion and find meaning; but also to rest, to find balance, and to learn to accept ourselves. It is
my privilege to join you on your path.

Certifications, Memberships, Accreditations:
Registered Psychotherapist (Qualifying)
Music Therapist Accredited (MTA)
Currently pursuing CBT certificate

Areas of Special Interest:
Trained as a classical musician and as a multi-instrumentalist I have a deep appreciation for the
arts and creative expression. Using creative modalities in therapy does not require knowing how
to play an instrument or involve playing an instrument at all. What is required is an appreciation
of creativity and a willingness to try new things. Therapy requires creativity, as every problem
and every individual is different. Some examples of integrating music into therapy may include:
songwriting, learning an instrument, music and meditation, or simply discussing your favorite
music. There are a variety of ways music works differently as a modality compared to traditional
talk therapy.
Trained as a psychotherapist, I do not require any music in my practice at all, and prefer to find
an approach that works best with you. My practice is informed by a blend of cognitive,
humanistic, and psychodynamic interventions. I strive to have my practice be both practical and
meaningful.
Education
• Masters of Music Therapy (Wilfrid Laurier University)
• Diploma of Spiritual Care and Psychotherapy (Martin Luther University College)
• Honors Bachelors of Music, (min. In Psychology) (Wilfrid Laurier University)