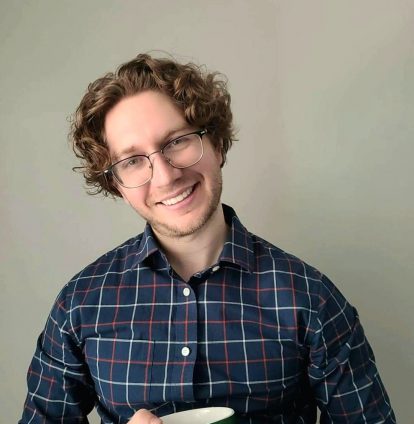 Timothy Eddy,
RP(Q), MTA, MMT
Personal Statement:
It is inevitable that at some points in our life we will become discouraged. We find ourselves
stuck in situations we never asked for with expectations that we can't meet.
There is nothing wrong with you. Life is difficult at times. Walk with me as we explore the beauty of our emotions - difficult ones included - and appreciate how through understanding them more deeply we can transform our lives for the better.
Therapy requires creativity, as every problem and every individual is different. I strive to have a
client centered practice that is both practical and has meaningful depth.
Certifications, Memberships, Accreditations:
• Registered Psychotherapist (Qualifying)
• Music Therapist Accredited (MTA)
• CBT certificate (Laurier Social Work Faculty)
Areas of Special Interest:
- Depression, Chronic Fatigue, Low-Self Esteem, Low Motivation
- General Anxiety, Social Anxiety, Health Anxiety
- Panic Attacks, Phobias, Obsessive Compulsive Behaviours
- Trauma and Abuse
- Grief and Loss
- Relationship Issues
- Existential/Spiritual issues
Education
• Masters of Music Therapy (Wilfrid Laurier University)
• Diploma of Spiritual Care and Psychotherapy (Martin Luther University College)
• Honors Bachelors of Music, (min. In Psychology) (Wilfrid Laurier University)