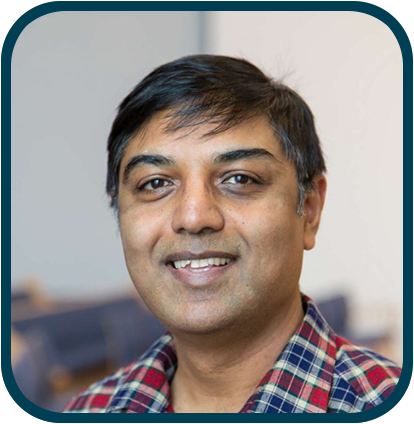 Sanjay Govindaraj,
MSW, RSW
Personal Statement:
Everything is connected. When one area of your life is impacted, it affects others. My holistic approach to counselling considers how the body, mind, and spirit work together towards finding balance and health.
In our journey together, I will help you express your feelings, gain awareness, resolve conflict and help your perspectives and behavior to evolve so that you can make mindful choices. Collaboratively, we will work to develop strategies and actions that will empower you to take the lead in your own healing and recovery process.
I realize how deeply vulnerable sharing personal stories can be—especially experiences of trauma, illness, grief, addiction or depression. This is why throughout my 20 plus years of counselling/mentoring and supervising, my top priority has been to create a safe, compassionate and respectful space; one where I provide guidance instead of judgement.
As a therapist who has supported adults and youth from diverse cultures, faiths, sexual orientations and family structures, I know that we each have unique needs and experiences. I try to be sensitive, flexible and responsive to those needs and build trust by listening empathetically to your concerns.
I offer a free 30 minute consultation you are welcome to use and see if I am the right fit for what you are looking for.
Certifications, Memberships, Accreditations:
• Ontario College of Social Workers and Social Service Workers
• Elected to the Council of Ontario College of Social Workers – Discipline and Finance committee
• Ontario Association of Social Workers
• Associate Field Education Professor (Part-time), Wilfrid Laurier University, Faculty of Social Work
• Safetalk/ASIST(Applied Suicide Intervention Skills Training) – Canadian Mental Health Association
Areas of Special Interest:
Trauma; depression; anxiety; self harm; suicidal ideation; sexual orientation; LGBTTQ+; understanding self; marital relationship; positive parenting; social and family relationship; financial stress; bereavement; challenges starting a family/infertility/adoption; addictions; sleep; obsessive compulsive disorders; physical and sexual abuse.
Education
• University of Waterloo, Masters in Applied Environmental Studies
• Tata Institute of Social Sciences, Master of Social Work, Mumbai
Language other than English:
• Hindi
• Tamil
• Kannada