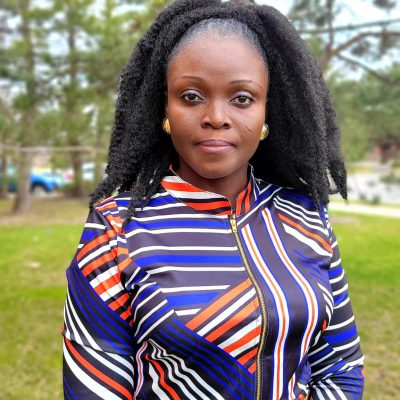 Matilda Owusu-Ansah,
MA (cand)
Personal Statement:
Everyone struggles with this idea of being perfect, achieved, and whole in an imperfect world. The changing scenes of life come with unique challenges. I offer a place to facilitate the calm, healing, and change you desire. I believe in creating a safe and non-judgmental space for you to share, vent, reflect, relax, and at the same time make meaning of issues in your life.
I use an integrated approach to therapy that focuses on changing the inside, which will result in an outward change. In this safe space, you can hear yourself, be heard, and be validated. I will come alongside you as you explore those experiences that make it difficult to have the right view of yourself.
Let's sit together. Know that your every thought counts and you are valued.

Areas of Special Interest:
Working with Children, Adolescents, and adults
Stress, Anxiety, and Depression
Self-esteem and identity issues
Individual, couple, and family therapy
Addiction and Trauma
Abuse, PTSD, and Eating Disorders
Life Transition and Existential issues

Education
• Wilfrid Laurier University, Waterloo ON MA Theology Spiritual Care and Psychotherapy
• Saint Mary's University Halifax, NS Master of Arts International Development Studies
• University of Ghana Legon Bachelor of Arts (Hons.) Sociology and Information Studies