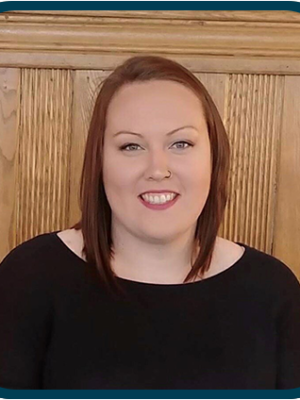 MacKenzie Hooper,
MA (cand.)
Not currently taking new clients.
Personal Statement:
As a Masters of Arts student specializing in Spiritual Care and Psychotherapy, I have found in my studies and spending time with people, that healing and wholeness comes from a place of resiliency within each of us. Whether young, or young at heart, we all experience challenges and obstacles in our journeying through life. Because of these challenges and obstacles, there is a need for a safe place to reflect, process and find hope in the overwhelming, and sometimes dark, places we find ourselves in. My heart is to help provide that space for children, youth and adults, and to explore opportunities for healing and growth with them.
I believe in a person-centered approach, based on your needs and wants in therapy. When helping children, I believe play therapy offers a fun and hands on path towards healing for children and their families. Play is the language of the child, and toys are their words.
While therapy may seem daunting, or even scary, it can be the first steps in beginning your path to wholeness and wellness – I encourage you to give it a try! I look forward to journeying with you in your own healing process.
Areas of Special Interest:
Depression, anxiety, stress/worry, trauma, self harm, self esteem/body issues, loss and grief (divorce, bereavement, etc.), life transitions.
Education
• Wilfrid Laurier University, Master of Arts: Spiritual Care and Psychotherapy (cand.)
• Emmanuel Bible College, Bachelor of Religious Education: Counselling