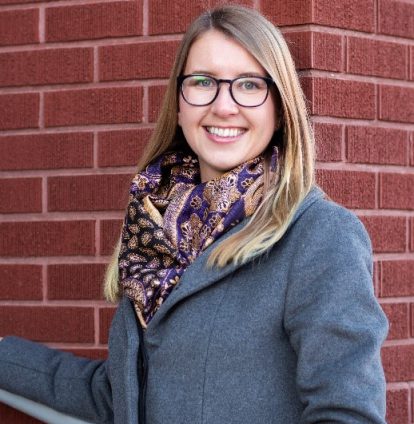 Lindsay Thompson,
MSW, RSW
Personal Statement:
I am so glad that you are here.
I aim to provide a warm and validating environment where you can explore your concerns with safety, curiosity, support, and if appropriate, humour. Therapy is a collaborative process- with you arriving as the content expert of your life, and myself offering some tools and co-regulation as we create new meaning. I draw from an eclectic range of therapeutic modalities and lead with anti-oppressive and trauma-informed approach.
When I'm not at the Glebe, you can find me baking, hiking, and searching for the best oat milk latte in the tri-cities.
Certifications, Memberships, Accreditations:
Ontario College of Social Workers and Social Service Workers, Ontario Association of Social Workers.
Areas of Special Interest:
My background is working with post-secondary students and young adults as they experience the excitement and challenges of "what comes next." I have experience supporting folks through their first mental health diagnoses, self-harm and self-injury, reflecting on tough memories, and questions about meaning-making in the midst of pain or chaos.
-Adolescents and Adults
-Anxiety and Panic Attacks
-Self-Harm
-Self-Esteem and Identity Formation
-Spirituality and Meaning-Making
-Trauma and Complex Trauma
Education
• University of Waterloo, Bachelor of Arts, Social Development Studies
• University of Waterloo, Honours Bachelor of Social Work
• Wilfrid Laurier University, Master of Social Work
• Martin Luther University College, PhD Human Relationships: Psychotherapy (in progress)
• Cognitive Processing Therapy for Posttraumatic Stress Disorder