Your donations are so important to our work and are greatly appreciated. Tax receipts for all donations will be provided by Wilfrid Laurier University. You can also donate to us via our page on Canada Helps (https://www.canadahelps.org/en/) under "Delton Glebe Counselling Centre" You can choose from three fund lines on our website for your donation:
General Fund
An undirected (not open) donation to the Delton Glebe Counselling Centre will support our operations and help us to develop responsive, unique therapeutic programming at our centre and in the community.
We Care: Fund to Subsidize Counselling
Sometimes people in need are not able to afford mental health counselling services. They look for help for themselves or a loved one but are not able to access it due to financial restraints. We do our best to never turn people away because they may lack the ability to pay. Donating to this fund line values the professional services our trained associates offer and helps us to provide our services at an affordable subsidized cost.
Walking with You: Trauma Counselling for Refugees Fund
When you donate to this specific fund your donations will be put toward offering counselling services for refugees within our community. Refugees – individuals, couples, families and children – may be dealing with issues related to trauma, abuse, loss, grief, isolation and exclusion and having to adjust to a new culture. Your donations will help us to walk alongside our new community neighbours supporting their mental health and wellness at a lower costs, enabling them to focus on taking care of themselves and their families. For more information please view our Giving Tuesday – Waterloo Region Page.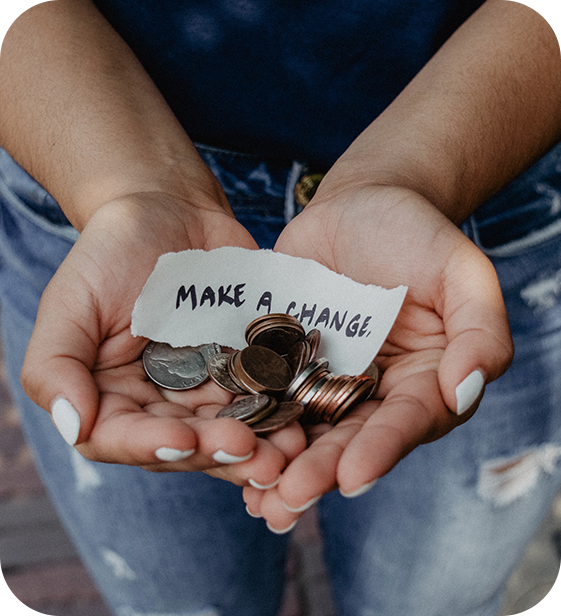 $30
will pay for one counselling session for any student with a supervised graduate practicum student.
$50
will pay for one counselling session for a community member with a supervised graduate practicum student.
$135
will provide a child with one session with either an Art or Play Therapist; or pays for a session for a community member or couple to see one of our Registered Social Workers or Registered Psychotherapists.
$190
will provide for one session with a Psychologist.